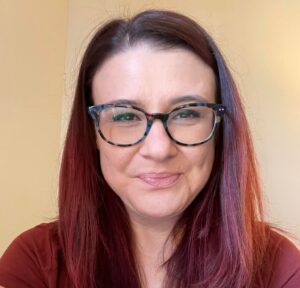 Meg Morel
My overall mission is to provide a safe and supportive environment to explore and resolve issues from the past and present, and set goals for the future.  I believe that rapport building and self-esteem building are key ingredients to forming a relationship with your therapist, allowing space to explore the complex and difficult issues that you may be facing.   
Part of my philosophy includes getting to know you in unique ways that other therapists may have not taken an interest in previously.  For example, I believe that music is an integral part of my therapeutic process. Music tastes, choices, and preferences will guide treatment in the beginning of forming our relationship.  
I graduated with a Masters in Social Work from the University of Pittsburgh, and have been practicing for at least 12 years.  The modalities that I find most helpful while maintaining my ultimate mission of a safe and supportive environment are Cognitive Behavioral Therapy (CBT), Dialectical Behavioral Therapy (DBT), and Trauma-Focused CBT. 
I have interest and experience working with a variety of diagnoses.  My expertise lies in treating depression, anxiety, social anxiety, specific phobias, LGBTQI+ issues, self-harm, suicidal ideation, co-occurring mental health and substance use disorders, chronic pain, chronic illness, sexual dysfunction, psychoeducation about sex and sexuality, and trauma (both simple and complex).  
I look forward to going on a therapeutic journey with you. 
Schedule an appointment with Meg online or call 267-861-3685, Option 1
Meet Some of Our Other Therapists & Psychologists