Nicole Lipkin, PSY.D., M.B.A.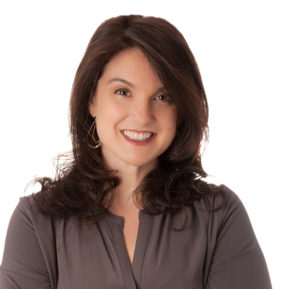 Nicole A. Lipkin
Dr. Nicole Lipkin, the founder and chairperson, opened the doors of Equilibria Psychological and Consultation Services in 2005 to assist individuals seeking help with life's challenges. The culture at Equilibria is one that supports the enhancement of individual strengths.
Nicole is the founder and President of Equilibria Leadership Consulting, an international leadership and management consulting and coaching firm, based in Philadelphia, PA. She is the author of the popular business book, What Keeps Leaders Up at Night: Recognizing and Resolving Your Most Troubling Management Issues and co-author of the business and management book, Y in the Workplace: Managing the "Me First" Generation.
She is a sought after speaker, consultant and coach who has been retained by organizations such as Honda, Visa, Autotrader.com, Toyota, Aqua America, The American Society of Training and Development, ProObject, American Academy of Osteopathic Surgeons, Environmental Protection Agency (EPA), City Security and Resilience Networks (CSARN), LatinNext and HR Academy in Brazil, Security Watch India, ICSC, and The Boys and Girls Club of America. She has also been an invited presenter at a number of professional conferences.
As a speaker and consultant, Nicole provides a variety of engaging seminars, workshops and training programs to help companies learn the most effective ways to recruit, engage, manage, develop and retain top talent.
Through her practice, Equilibria Leadership Consulting, Nicole also provides leadership development and coaching, as well as general organizational consulting. In her capacity as a leadership and organizational coach & consultant, she maximizes both the symbiotic nature of the workplace and each individual's greatest assets to produce optimal personal, professional, and organizational performance.
Nicole is a regular contributor to the print and broadcast community and has been featured on NPR, NBC, CBS, Fox Business News, Investor's Business Daily, Entreprenuer.com, Forbes.com, New York Times Magazine, Prairie Business Magazine, and numerous other national and international media outlets.
Visit Equilibria Leadership Consulting to schedule a personal consultation with Nicole or call 267-861-3685, Option 2
Credentials
Licensed psychologist in Pennsylvania and New Jersey
Doctorate in clinical psychology (Psy.D.) – Institute of Graduate Clinical Psychology at Widener University
Master of business administration (MBA) – Widener University
Master of criminal justice (MACJ) – Widener University
Board Certified Coach
Professional Certified Coach (PCC)-ICF Certified
Adjunct Faculty – Center for Creative Leadership
Active Professional Associations and Affiliations
Advisory Council Member – TinyG and Global Cyber Academy
Past President – Philadelphia Society of Clinical Psychologists
Member – American Psychological Association
Fellow – Pennsylvania Psychological Association
Fellow – Division 42 – Psychologists in Independent Practice
Management Consultant Volunteer – Council of Business Volunteers for the Arts, Chamber of Commerce
Schedule a personal consultation with Nicole online or call 267-861-3685, Option 2
Meet Some of Our Other Therapists & Psychologists