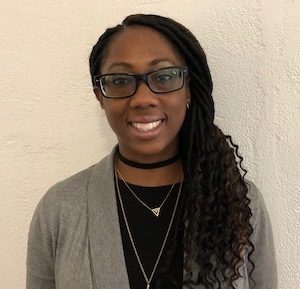 Natasha Bryant
As a therapist, I value the partnership I can develop with each individual. Therapy requires trust and vulnerability and a great partnership welcomes this for clients.  I believe my purpose within the partnership is to be the listener, helping individuals reflect on their story and honestly determine what is needed to live their best life.  
As a Licensed Clinical Social Worker, my intent is to create this type of partnership with all clients by utilizing a client-centered approach. "What do you want out of therapy," "What are your expectations of me," are examples of questions I ask to start that collaboration/ partnership process.
I believe it is important to build a client/therapist relationship that allows clients to feel safe discussing life challenges and empowered to promote change in any situation. Through my use of the strength-based perspective, clients become aware of their abilities and receive the support needed to create the life they envision themselves living.
I have experience working with adults, children, and adolescents within an outpatient, individual and group setting.  I use therapy techniques that primarily derive from cognitive behavior therapy and mindfulness therapy.
When working with children I use a combination of different play therapy and cognitive behavior therapy techniques. I also work in the school setting and, therefore, have extensive knowledge about special education processes and school-related behavior challenges.
My specialties are, but not limited to:
Anxiety

Depression

Self -Esteem

ADHD

Grief/ Loss

School/ Job-related stressors

Interpersonal difficulties

Social skills training

Behavior difficulties

Navigating through the special education process
Credentials:
Pennsylvania State Licensed Clinical Social Worker

Master of Social Work, Temple University
Schedule an appointment with Natasha online or call 267-861-3685, Option 1
Meet Some of Our Other Therapists & Psychologists