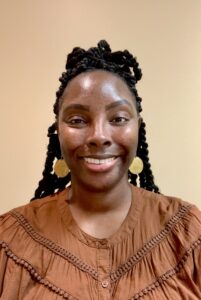 Melanie Fullard
People may seek out therapy for a variety of reasons, such as needing guidance to make a decision, or building tools to better communicate with people in their lives. At other times, people may seek therapy because they may be struggling with a big life decision, have possibly experienced a trauma they want to work through, need guidance or simply a safe space with a listening ear as they adjust to our ever-changing world.
I enjoy helping clients to discover their inner resilience and build on it to live their best lives possible. My philosophy for therapy is, "it can be hard work, but who says we can't have fun?" I believe that therapy is a wonderful tool to which everyone should have access and can benefit, moreover, it is something I am passionate about.
I enjoy working with adolescents, emerging adults, and adults to help them strike a balance between daily life stressors, and finding a sense of enjoyment and fulfillment as they travel this journey called life. I also have experience working with individuals, families, and groups at various levels of care such as inpatient, outpatient, residential, specialized treatment; and am experienced in treating a  variety of presenting issues such as depression, anxiety, bipolar disorder, PTSD and adjustment disorders, identity exploration, challenges focusing, and co-occurring substance use disorders.
I am able to skillfully support clients through use of Cognitive Behavioral Therapy, Dialectical Behavioral Therapy, Trauma-Focused Cognitive Behavioral Therapy, and a variety of other treatment modalities to achieve their goals. I would consider my approach to therapy to be trauma-informed and person-centered, as it is important to tailor the work in therapy to meet the individual needs of each client with whom I work to help them achieve their goals. I have a special interest in working with individuals who identify as Black, Indigenous, and People of Color, as well as individuals who are exploring various aspects of their cultural and gender/sexual identity. If you believe that we could possibly be a good fit, please reach out!
Credentials
Master of Arts in Clinical Mental Health Counseling (Rowan University)

Licensed Professional Counselor (Pennsylvania & New Jersey)

Trained trauma-informed clinician
Schedule an appointment with Mary online or call 267-861-3685, Option 1
Meet Some of Our Other Therapists & Psychologists