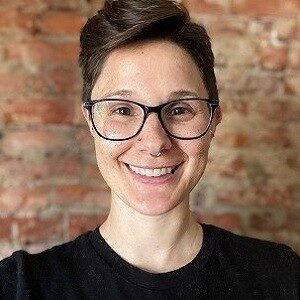 Madlyn Strouse, LPC (She/Her)
My approach to therapy is seeing each person as an individual and using a client-centered
approach to giving specialized care. In times of struggle, when thoughts can be so powerful,
it can be hard to feel connected to your body. In therapy, integrating these two can be a
powerful tool to getting to know yourself and ultimately befriending yourself.
I am a Licensed Professional Counselor (LPC) and Certified Yoga Teacher. I have nine
years of experience working with and advocating for diverse populations. I am a
Queer therapist, gender affirming, trauma informed, and dedicated to creating a safe
atmosphere for all clients. I am passionate about LGBTQ+ issues, social justice,
integrating psychoeducation, and creating safe spaces to be authentic in sessions.
I use an eclectic trauma-informed approach and my primary modalities are Cognitive
Behavioral Therapy (CBT), Psychodynamic, Mindfulness, and Attachment Theory. I use
an integrative approach based on the individual and situation. My approach can help you
look at how past patterns influence you today, what effect relational patterns have on you,
and how you can better equip yourself to handle situations as they arise.
My goal in our time together is to create a space for authenticity and for you to feel
empowered to communicate openly. I aim to hear and validate your experiences while
working on your healing together.
Credentials & Affiliations

● Licensed Professional Counselor (LPC) in the state of Pennsylvania
● Master's of Science in Clinical & Counseling Psychology at Chestnut Hill College
● 300 hr Yoga Certification – Soul Yoga Studio
● American Psychological Association (APA) Member
Schedule an appointment with Madlyn online or call 267-861-3685, Option 1
Meet Some of Our Other Therapists & Psychologists