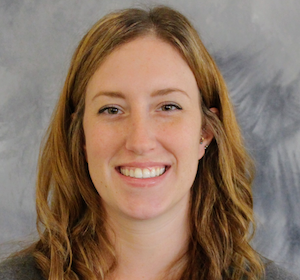 Laura Velas (She/Her)
Have you noticed yourself feeling stressed, tired, at your wits end? Do you feel alone, frustrated or just over it? Do you have kids who need structure, support, or accountability? Are you struggling with substance use or misuse?
Sometimes people reach points in their lives where they feel stuck and unsure of their next steps. Human connection is a simple yet powerful gift you deserve. As a Licensed Clinical Social Worker, I seek to provide holistic, person-centered and trauma-informed care to each individual I come in contact with.
Everyone has their own story and I am honored to come alongside my clients to walk your journey with you. Therapy should be a collaboration and I'll meet you where you are emotionally to create a healthy, trusting therapeutic relationship. You have your own set of strengths, which, when identified and reinforced, help create the ideal scenario for long-term effectiveness and transformation.
In my approach, I utilize a combination of Cognitive Behavioral Therapy, Acceptance and Commitment Therapy, Brief Strategic Family Therapy, Motivational Interviewing and a variety of other empirical approaches to empower individuals seeking to create a better life for themselves.
I believe in viewing individuals through a Systemic lens, allowing me to approach treatment that helps the individual and family function in more useful ways. As a therapist, I model and reinforce healthy communication while educating about positive coping skills and behaviors.
I also enjoy incorporating mindful practice and self-awareness techniques. I work with children, teens, young adults and adults, treating anxiety, depression, substance use disorder, mood disorders, adjustment disorder, self-esteem, behavioral issues, childhood trauma, attachment, ADHD, relationship issues, adult children of alcoholics/addicts, and codependency.
I currently work in the community with school age children (K-12) and have worked in substance abuse and community mental health for nearly ten years.
Credentials:
Master of Social Work – Temple University (MSW)
Licensed Social Worker with the Commonwealth of Pennsylvania (LSW)
Active Professional Associations and Affiliations:
The National Association of Social Workers (NASW)
Schedule an appointment with Laura online or call 267-861-3685, Option 1
Meet Some of Our Other Therapists & Psychologists