Bruno Broll-Barone, Ph.D.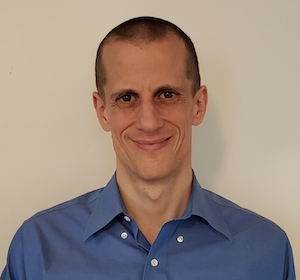 Bruno Broll-Barone (He/Him/His)
I see therapy as an opportunity for people to develop a deeper understanding of themselves and to find ways to make their lives more fulfilling. Together, we may work towards developing new approaches to challenges, including making changes to how we think and behave. Therapy also involves identifying our strengths and past successes and seeing how we can use them to help ourselves move forward.
One of the most important parts of the therapeutic process is the relationship between the therapist and the client. Therefore, when meeting with someone new, I like to really focus on developing that relationship and creating a safe, comfortable space while getting to know the person and learning about what brought them to therapy.
I am a licensed psychologist in the state of Pennsylvania and I have been practicing since 2014. I practice a combination of cognitive-behavioral, acceptance-based, and humanistic therapies, while also incorporating other methods depending on the situation. Every person is different and benefits from having an approach that is tailored to their particular needs.
My experience includes working in outpatient clinics, inpatient hospitals, prisons, and schools. My specialties are in treating anxiety, depression, and anger. I also work with people experiencing psychosis, behavior problems, and mood disorders.
I look forward to meeting you and joining you on your journey towards a more meaningful, fulfilling life!
Credentials:
Licensed psychologist in the state of Pennsylvania
Active Professional Associations and Affiliations:
American Psychological Association

Pennsylvania Psychological Association
Schedule an appointment with Bruno online or call 267-861-3685, Option 1
Meet Some of Our Other Therapists & Psychologists