Dr. Anahita Madon, Psy.D.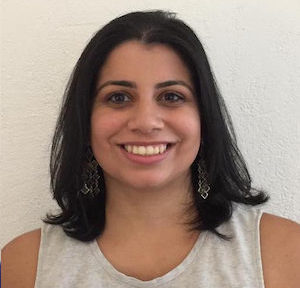 Anahita Madon
I truly believe everyone can benefit from therapy.  We would work together through those ups and downs in an accepting and compassionate manner.
My approach to therapy is to provide clients with the space to develop an understanding of themselves. I use various therapeutic interventions and techniques, such as and not limited to: family systems, cognitive behavioral techniques, and play therapy, to meet you where you are.
I earned my Psy.D. in clinical psychology with a child and adolescent concentration from The Chicago School of Professional Psychology.
Throughout my training, I have worked in various settings, such as hospitals, private and therapeutic schools, community mental health centers, and university counseling centers.
I look forward to meeting you and helping you through your journey.
Credentials:
Licensed Psychologist in Pennsylvania
Doctorate in Clinical Psychology (Psy.D.) – The Chicago School of Professional Psychology, Chicago Campus
Master of Arts in Clinical Psychology (M.A.) – The Chicago School of Professional Psychology, Chicago Campus
Bachelors of Arts in Psychology (B.A.) – Rutgers University, The State University of New Jersey
Schedule an appointment with Anahita online or call 267-861-3685, Option 1
Meet Some of Our Other Therapists & Psychologists