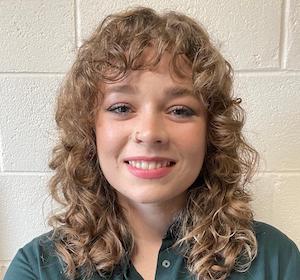 Rachel Steen (She/Her)
I know that starting therapy with someone new can be intimidating, but I think that the first step
of reaching out and making an appointment is the most difficult part. Once you are in the office
and taking your next steps it will be a deeply rewarding process. My goal as a therapist is to
create a warm and comfortable space where people can share deeply, and also to offer
guidance, feedback, and skill building that lead to lasting change and an improved quality of life.
I am a licensed professional counselor in the state of Pennsylvania. I have been working as a
therapist since 2017, and have had the opportunity to help s diverse population of clients
through a variety of challenges. My experience includes, but is not limited to, treating the
following issues:
OCD
Depression
Anxiety
Trauma and PTSD
Couple's Therapy
Substance abuse and addiction
Relationship issues
Psychosis and delusional disorders
Anger
General stress management and coping
My primary modalities of treatment are Cognitive Behavioral Therapy (CBT) and Acceptance
and Commitment Therapy (ACT). What I like about both CBT and ACT is that these models
focus on getting to the bottom of an issue, rather than just treating the symptoms, and they offer
some skills and structure for myself and my client as we work towards that deeper resolution.
I like to think of the therapeutic relationship as two people working through a problem together. I
aim to be a guide and mentor on that journey, and often find that I learn a lot along the way. I
aim to validate your pain and to help you to move past it towards a more fulfilling life. I look
forward to walking with you on a journey of self discovery.
Credentials:
Licensed Professional Counselor in the state of Pennsylvania
National Board Certified Counselor
Masters degree (MS) in Mental Health Counseling – Philadelphia College of Osteopathic Medicine
Active Professional Associations and Affiliations:
Psychology Today Member
Member of Delaware Valley ACT Learners
Member of steering comity of Delaware Valley ACT Learners
Schedule an appointment with Rachel online or call 267-861-3685, Option 1
Meet Some of Our Other Therapists & Psychologists