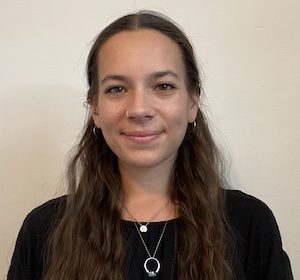 Haylee Fry (She/Her/Hers)
Navigating the effects of trauma, living within systems of oppression, or adjusting to new changes may leave you feeling stressed and isolated. This can lead to self-doubt, loss of your sense of self, intense or unpleasant emotions, and difficulty communicating with others.
In our work together, my primary goal is to bear witness to your story while fostering a relationship of trust and safety. Therapy provides a nonjudgmental space to explore, evaluate, challenge, and process, while fostering confidence to approach things in your life in ways that feel authentic and genuine.
Our sessions may include processing emotions and events that have been upsetting, exploring beliefs you hold about yourself and the world, and learning new ways of coping with emotions.
My approach to working with teens and adults is trauma-informed and eclectic; leaning on person-centered, feminist, and cognitive behavioral strategies to meet the needs of each session. I also provide short-term, evidence-based therapy to treat post-traumatic stress reactions including Prolonged Exposure Therapy (PE) for adults and adolescents.
Schedule an appointment with Haylee online or call 267-861-3685, Option 1
Meet Some of Our Other Therapists & Psychologists