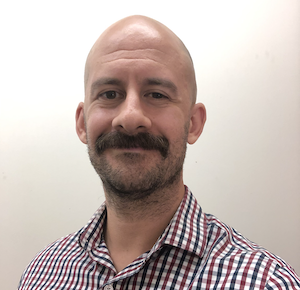 Daniel Yost
I am a licensed psychologist with over ten years of experience in a variety of settings, including substance abuse and mental health clinics and college counseling centers. My experience includes, but is not limited to, working with:
                 Anxiety
                 Depression
                 Adult ADHD
                 Asexuality Spectrum
                 LGBTQIA+ Issues
                 Self-Esteem
                 Emerging Adulthood development
                 College stressors
                 Substance use problems
                Anger Management
                 Stress Management
I utilize an integration of Person-Centered Therapy, Motivational Interviewing skills, Mindfulness skills, and Cognitive Behavioral Therapy techniques to create a safe space to help identify the issues you want to work on and develop the skills to do the work. I look forward to working with you and helping you meet your needs.
Credentials:
                 Licensed Psychologist in Pennsylvania
                 ADHD-Certified Clinical Services Provider
                 Doctorate in Clinical Psychology (PsyD) – Immaculata University
                 Masters of Arts in Counseling Psychology – Immaculata University
                 Bachelor of Arts, Psychology – The College of New Jersey
Schedule an appointment with Daniel online or call 267-861-3685, Option 1
Meet Some of Our Other Therapists & Psychologists