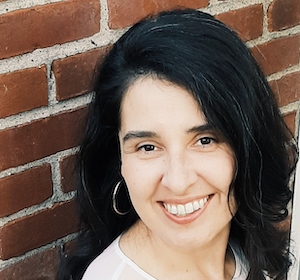 Carmen J. Lewis (She/Her/Ella)
I am a licensed psychologist in Pennsylvania, working with Spanish and English-speaking adults. My bi-cultural background uniquely enables me to work with individuals to understand the influence of their context on their current position.
With the client at the helm, my strengths-based approach enables you to regain a sense of control over those areas of your life that you feel have been frustrating or eluding you. This is also facilitated by our working together to gain a better understanding of the impact of past experiences, traumatic or day-to-day, on current actions, choices, behaviors, and emotion-states. The resulting awareness is often a powerful springboard for meaningful change and growth. I look forward to working with you in exploring and understanding your life for personal growth.
I completed my Doctorate in Psychology from the Virginia Consortium Program in Clinical Psychology in Norfolk, Virginia, and my predoctoral internship at the Coatesville VAMC, in Coatesville, PA. I then completed intensive post-doctoral training in child, adolescent, adult, and family psychology in a community mental health center in Kennett Square, PA, working primarily in Spanish with a largely immigrant, and Latinx population. I then transitioned to community mental health in North Philadelphia, before joining Equilibria in 2020, having worked also in private practice since 2014.
Schedule an appointment with Carmen online or call 267-861-3685, Option 1
Meet Some of Our Other Therapists & Psychologists