Imuentiyan Igbinosun, Psy.D.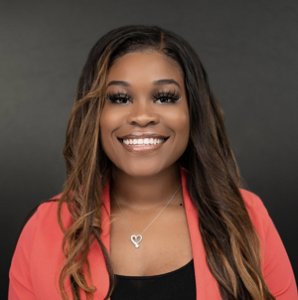 Imuentiyan Igbinosun
In life, people often look for the answers to their questions. I believe the answers lies within us. I strive to help you make things clearer, so that you can find those answers in times of heavy clouds and dark skies. Through processing, learning effective tools, and techniques to manage high stress and anxiety, we will work together to get you to a more comprehensive sense of self. That self you have always dreamed of being and that self you, unconsciously, already are. In doing so, we will look at the past and the present to develop how you want the future to look. I will be right with you as we embark on this journey of healing and finding your balance.
I work from an integrative approach primarily utilizing Psychodynamic interventions with Cognitive Behavioral and Dialectical Behavioral theories. This includes identifying patterns in current relationships that mimic experiences and/or attachments from the past and exploring one's needs and wants.
I have received my Doctorate in Clinical Psychology from Adler University-Chicago. I am currently in the process of pursuing my licensure. I have worked in private practice and college counseling settings. I enjoy working with young adults and middle-aged adults, individually and in group therapy.
Schedule an appointment with Imuentiyan online or call 267-861-3685, Option 1
Meet Some of Our Other Therapists & Psychologists